The case against hiring Gerard Gallant as the next coach of the Columbus Blue Jackets
He may be the most popular candidate, but is he the right one?
When the news broke this week that the New York Rangers and Gerard Gallant "mutually parted ways," his name was immediately brought up as a potential favorite to become the Blue Jackets next coach.
It's not a secret that Gallant was high on the list of candidates the last time there was an opening behind the Blue Jackets' bench. However, he apparently couldn't get over the "Lars bar" that General Manager, Jarmo Kekalainen, kept referring to when he decided to stay in-house and promote Brad Larsen.
Does Jarmo feel the pressure to correct a past mistake when he let Gallant get away? Similarly to the Browns hiring current head coach Kevin Stefanski after they replaced the disaster of an internal hire by the name of Freddie Kitchens, the scenario doesn't appear all too different on the surface. Stefanski received multiple interviews with the Browns before they went in a different (wrong) direction.
Jarmo Kekalainen knows he has to get this one right, and I'm sure no stone will be left unturned when making the final decision. Don't get me wrong, I think the Blue Jackets can do worse than hiring Gerard Gallant, but there are definitely some glaring red flags to be aware of when making the hire.
Coaching Style
Gallant is typically referred to as a players coach. That is not a problem in and of itself, but traditionally, the coaching carousel goes in two directions. A players coach is traditionally replaced by a more heavy-handed authoritative figure and vice-versa. Larsen being a players coach, should most likely be replaced by a stricter coach.
I know it sounds cliche and a very simple, black and white solution, but it does seem like that is needed for this Blue Jackets team. Players were the first to admit that the culture and standard in the room began to slip. Thats not acceptable for a young team that needs to mature and grow into winners, and it not only falls on the coach, but also the leaders and veterans in the locker room.
Gallant is a coach who has historically deferred to veterans and trusts them to keep up cultures and standards. The Blue Jackets are not in a position to do this at this juncture and it was painfully obvious to all who watched this year, that the team needed a swift kick in the pants on many nights.
This team needs a Herb Brooks behind the bench.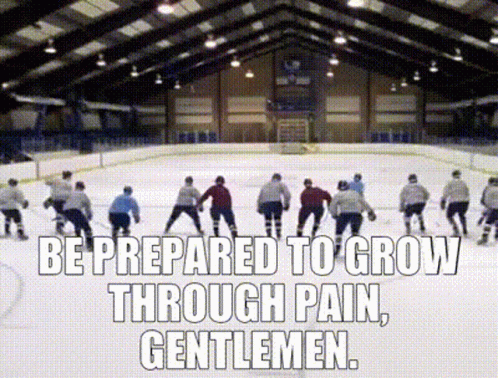 Development
As usual, the Blue Jackets will be one of the youngest teams in the league yet again. With a lot of high-end young talent in the system – and more on the way – the Jackets are going to need a coach with a history of developing young talent.
Most recently, Gallant had the good fortune of coaching a couple of very high picks in New York. He had #2 overall pick Kaapo Kakko and highly touted #1 overall pick Alexis Lafreniere. The results so far are not great for either player, in particular Lafreniere.
I will admit, the situation in New York isn't the best for developing young talent. The Rangers have a lot of high-end veteran talent on the roster that demand top-6 minutes, but there has been little development from either player, and both are looking like middle-six wingers at best. In their playoff loss this year, the Rangers got a combined ZERO points from their first and second overall picks. Not exactly a recipe for success.
Are those young players victims of the number game in New York, or is their development being stunted by their coach? I don't necessarily know the answer, but it is a real concern if the Jackets decide to add Gallant.
X's and 0's
Gallant is not a coach known for his strategic acumen with the x's and o's or making in-game adjustments to out coach his opponent. The Rangers appeared to be on their way to an easy first round victory against the Devils, taking the first two games of the series on the road. Lindy Ruff made the adjustments and had his team ready for rest of the series. New York didn't have any answers once it was them with their backs against the wall.
After his recent exit from Broadway, New York Post columnist, Larry Brooks, had this to say about Gallant in a recent piece:
"The Rangers' breakout system was wanting. They lacked structure in their own end. Their forecheck was, well, there is no need to belabor the point, but there effectively was none against New Jersey after appearing intermittently during the season."
Does that sound familiar Jackets fans?
Short Shelf Life
The average tenure of an NHL coach is about 2.5 years, so all-in-all it shouldn't be that big of a surprise that Gallant has never lasted longer than that. But its the fact that Gallant has actually had success in his stops since was fired by the Blue Jackets over 15 years ago. In his three stops, and six full seasons (in which he wasn't fired), he has made the postseason 5 of 6 years, including a conference finals and Stanley Cup Final appearance with the expansion Vegas Golden Knights. Most recently, he led the New York Rangers to back-to-back 100+ point seasons which were some of the best seasons in franchise history before being fired after an extremely disappointing playoff loss.
His unceremonious firing in Florida will forever stand out as a both a sad and kind of funny chapter in his coaching career. Someone really has to be sick of you to give the boot in the middle of the night while on the road.
I admit I thought he had gotten a raw deal in both Florida and especially Vegas, but now after the Rangers firing, it is becoming a trend with Gallant.
So what gives?
Sure, a couple of his teams underperformed come playoff time, but almost all but a handful of teams feel that way when their seasons come to an end. What is it that makes it so easy to give up on Gallant and go in a new direction?
In the 563 NHL  games that Gallant has coached, he has a very impressive record of 313-186-64. His record speaks for itself, but so do the three recent firings.
As I already said, Jarmo Kekalainen and perhaps John Davidson have only one more chance to get this right, so do they take a risk on a coach who has a notoriously short shelf life?
Who would you like to see behind the bench at the start of training camp?